09.01.2019
Even though – or rather because – SEKISUI Chemical Group is a leading company in plastic business, we all are aware of the difference between useful and useless plastic products. It is important to have this in mind when caring for the environment, especially during the SEKISUI Environment Week. SEKISUI Diagnostics in Kent, GB, had chosen a tough challenge for this year: during one week in October 2018, it was time to say goodbye to useless plastic products.
Welcome to a plastic-free workspace!
SEKISUI Diagnostics in Kent had a tough agenda for this year's Environment Week. Throughout 7 days, they tried to abandon useless plastic from the plant.
This large challenge was rolled-out with supporting activities to learn how to live without useless factors in general. For example, the week started with a buffet of "free-from" food, cooked and baked by employees. The treats were done without dairy, gluten or animal products.
True to the weekly motto, SEKISUI Diagnostics removed all the plastic one-use cups from the site on that same day and replaced them with compostable cups. On top, every member of staff was given a reusable water bottle.
On Tuesday, it was time to learn about plastic as a "problem". A display in the canteen showcased the issue from all sides.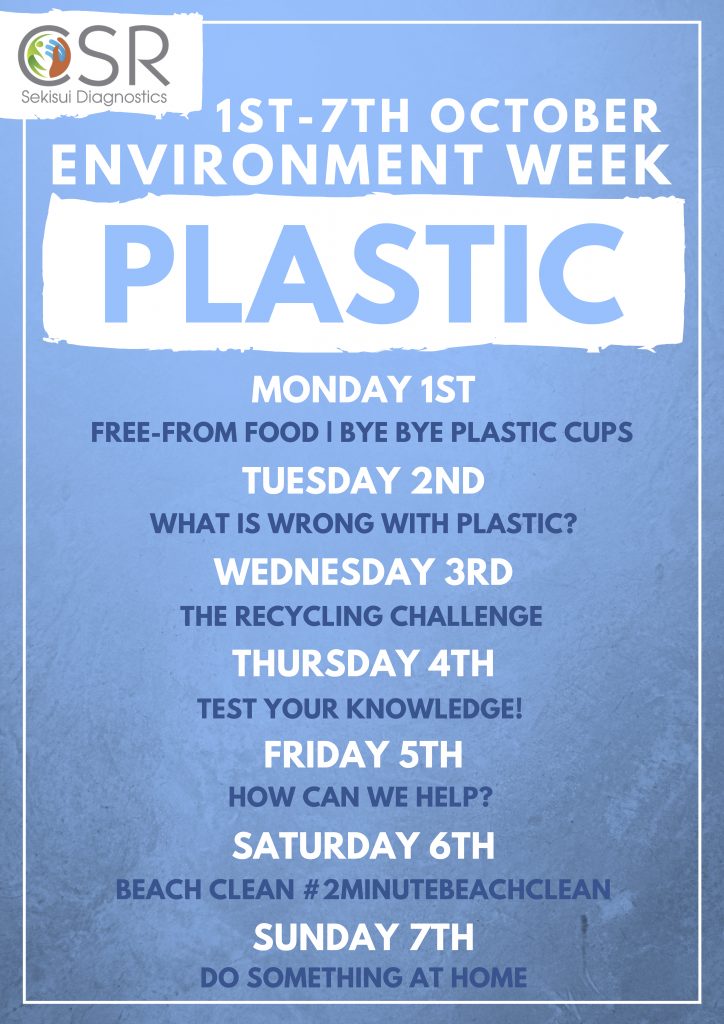 "Free-from" pastries on Monday.

"Free-from" pastries on Monday.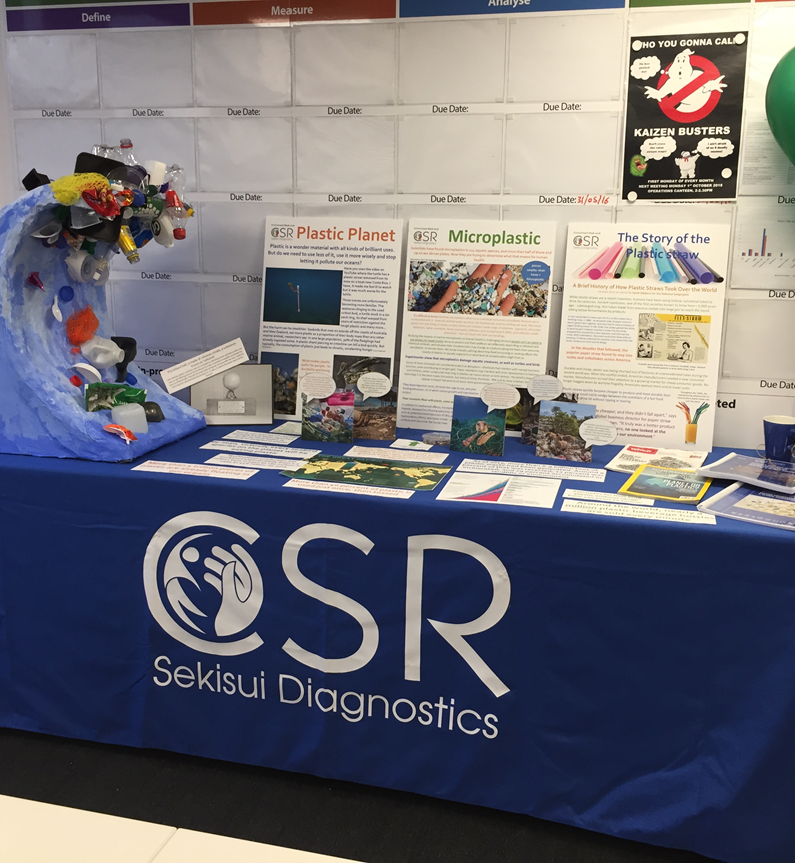 On Wednesday, people had the opportunity to make their own reusable bags from recycled fabric, which was really fun! Furthermore, a detailed information board showed how the recycling process works.
On Thursday, the organising team held an environmental quiz in the large canteen at lunch time. About £170 was raised from the raffle and from the cake sale for a good cause.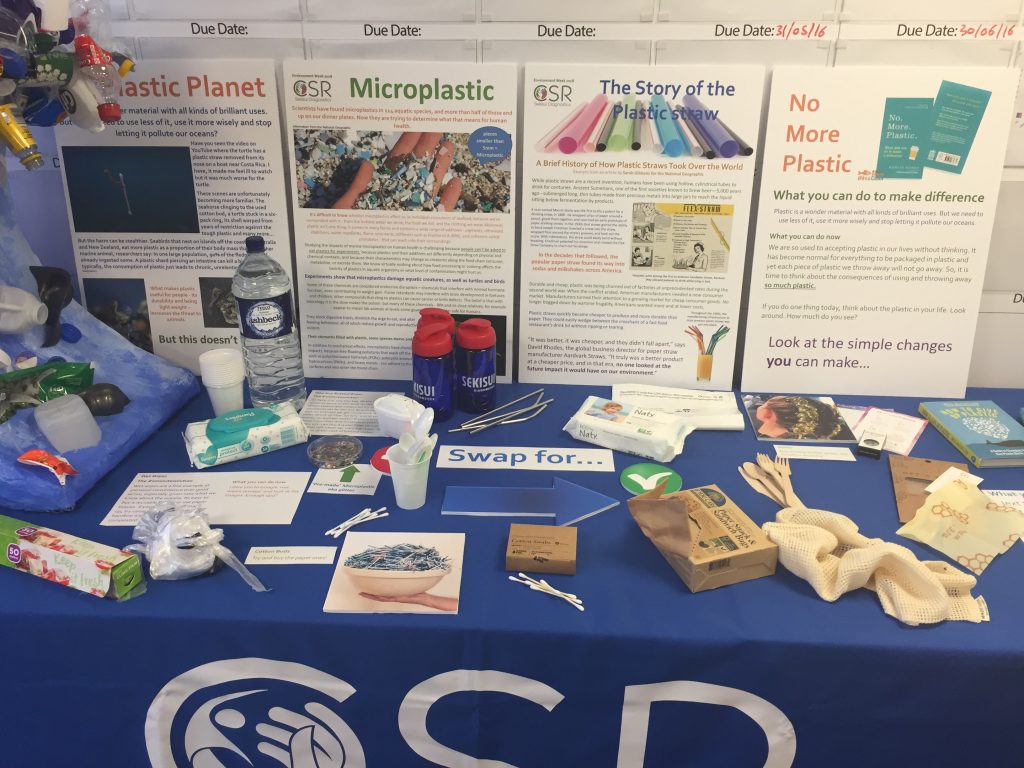 The Environment Week at SEKISUI Diagnostics ended with special tasks for the employees:
At a first step on Friday, they were able to share own ideas how to make a personal environmental difference. Even more engagement was required on Saturday for the "2-minute beach clean" when employees were asked to go to the beach and spend 2 minutes doing a beach litter pick.
On Sunday, each employee was invited to do something at home.
What a great week! If you take a closer look at this special challenge, we can all learn from the team how easy it is to abandon useless plastic. Let's go ahead and do it!
Individual flyers promoted the SEKISUI Environment Week and informed the employees about the daily happenings:
SEKISUI Environment Week started at SEKISUI Diagnostics with a video show about the life cycles of three plastic bottles. A very good way to get a feeling for a responsible handling of plastic products: