28.10.2020
Have you ever noticed that Japanese colleagues often "shuffle" through the office because they wear shoes that are too big? The reason is easy to understand: they are wearing unsuitable shoes due to an old habit, that most Japanese also practice in Europe.
If you have ever been to Japan, you know "Genkan" as one of the most obvious Japanese behaviors besides bowing and politeness. Genkan is the entrance area of traditional Japanese apartments, houses, restaurants, temples and official buildings. It is the transition between the outer ("soto") and inner area ("uchi") and is treated completely different than the typical hallway in Europe.
In Europe you take off your street shoes at home while you are wearing street shoes in the public area. Not so in Japan.
Japanese slipper culture
When entering a building in Japan, the street shoes are placed on the floor or in a shoe cupboard, as the interior area should only be entered with stockings or slippers. It is not appropriate to dishonour the inside of the building with your street shoes. The shoes have to be placed with the toes pointing away from the house. Only then you are allowed to enter the inside of the building. By the way, this is also the reason why many Japanese take off their shoes in the office. A Japanese saying is: "Only dead people wear shoes inside the house".
Shoes are even changed inside the building, e.g. when entering the toilet. There are extra slippers to wear exclusively on the toilet. Before entering the bathroom, the slippers have to be changed again.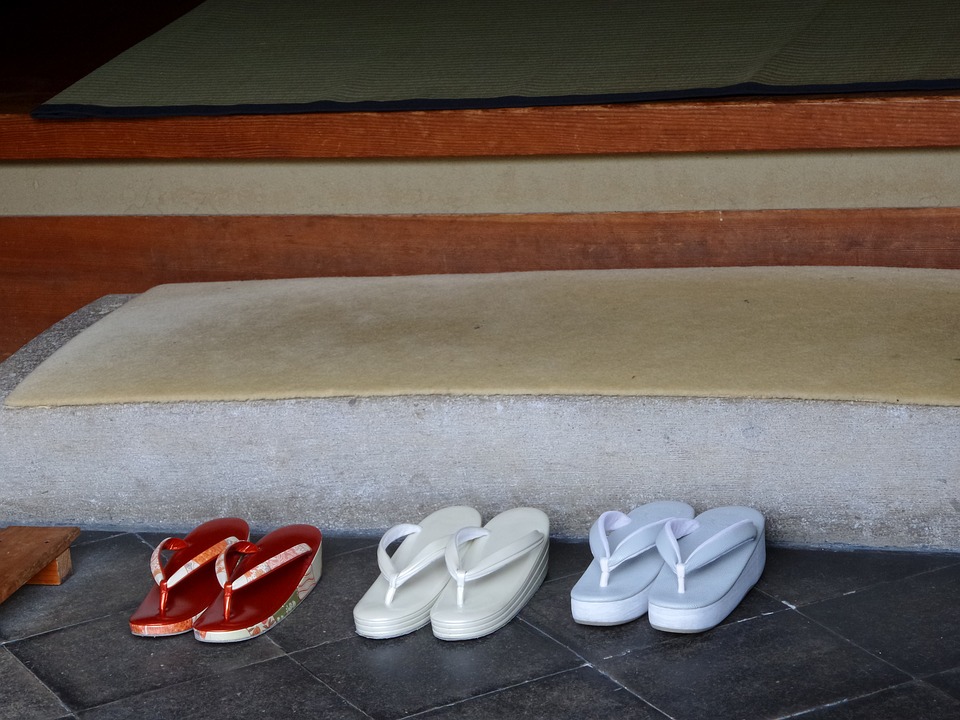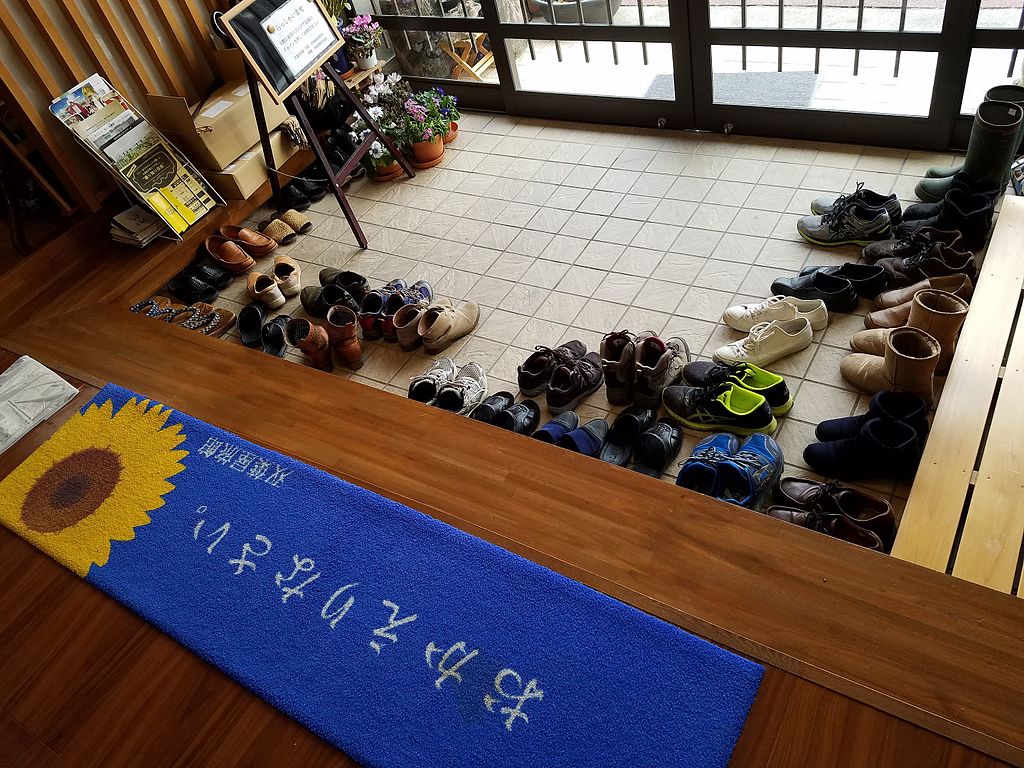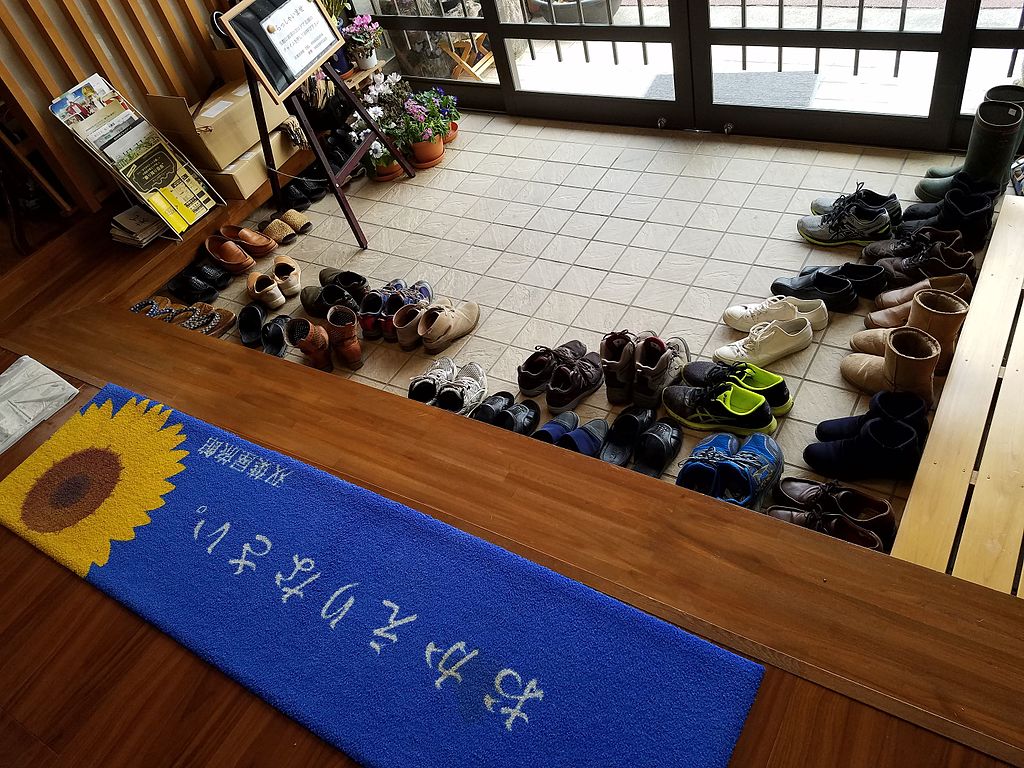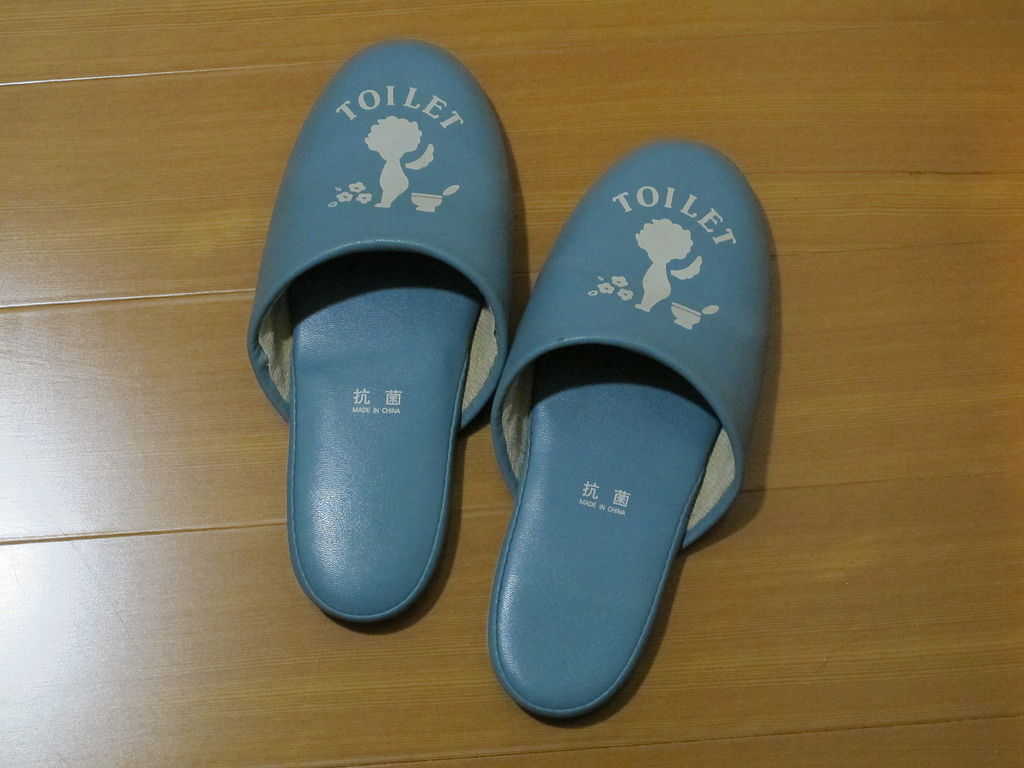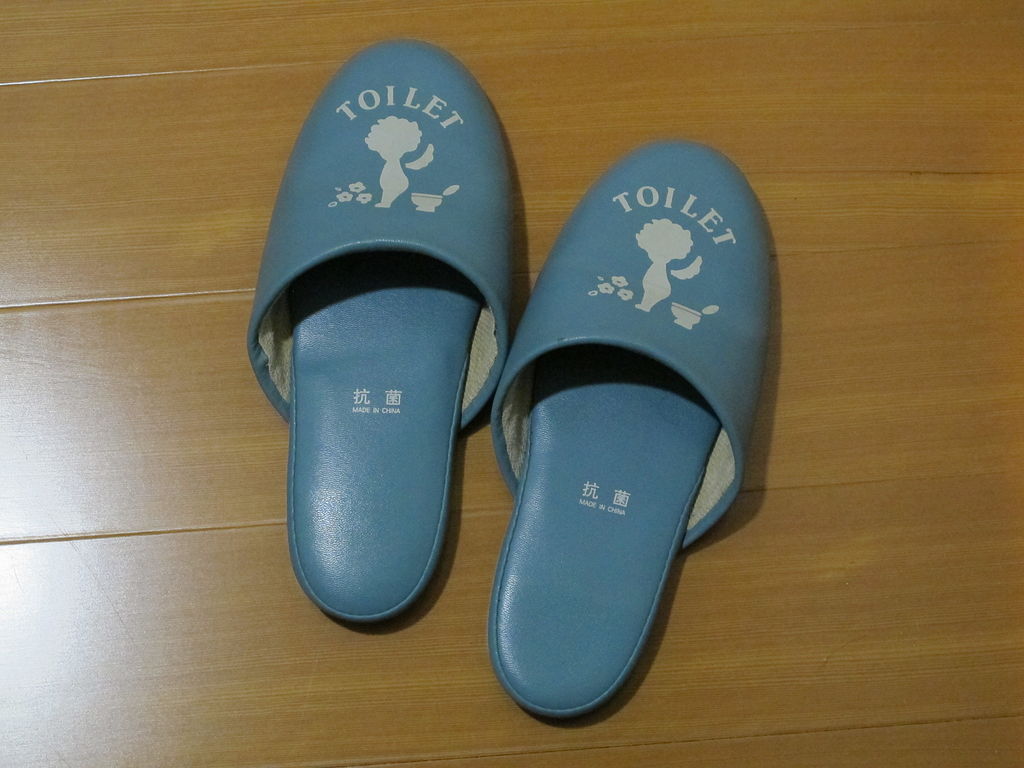 Changing your shoes multiple times is quite common in Japan. And in order to make it less complicated, most Japanese buy their shoes a few sizes larger – to easily get in and out of the shoes when changing them several times a day. Slowing down others by spending too much time tying the shoes would be rude.
Speaking of shuffling….
Japanese are not uncomfortable with shoes that are too large. While Europeans prefer fixed and well-fitting shoes, the Japanese are used to walking in shoes of any size.
As not too much time should be spent on choosing the right slipper when entering a building, they have learned to cope with slippers of any size. That's why it doesn't matter to Japanese whether their shoes are fitting or not. In Japan, you spend most of your time in shoes or slippers that are promptly available and don't fit. And you don't go in slippers – you shuffle.
The most traditional Japanese footwear are wooden sandals with a toe bridge, in which the foot can stretch and with which you also only shuffle.